We're sorry, but all tickets sales have ended because the event is expired.
August 7, 2019




12:45 pm - 3:00 pm
Skirball Cultural Center
12:45pm — Meet Mumsey in the entrance lobby at the Skirball Cultural Center
1:00pm — Admission and sandwich buffet lunch in a private room, followed by a private, docent tour of the Rudi Gernreich exhibition.
If you bring a friend who becomes a member that day, you will receive a card good for 20 free raffle tickets for our Season Opening Luncheon! 
Address: 2701 N Sepulveda Blvd, Los Angeles, CA 90049
About the Exhibition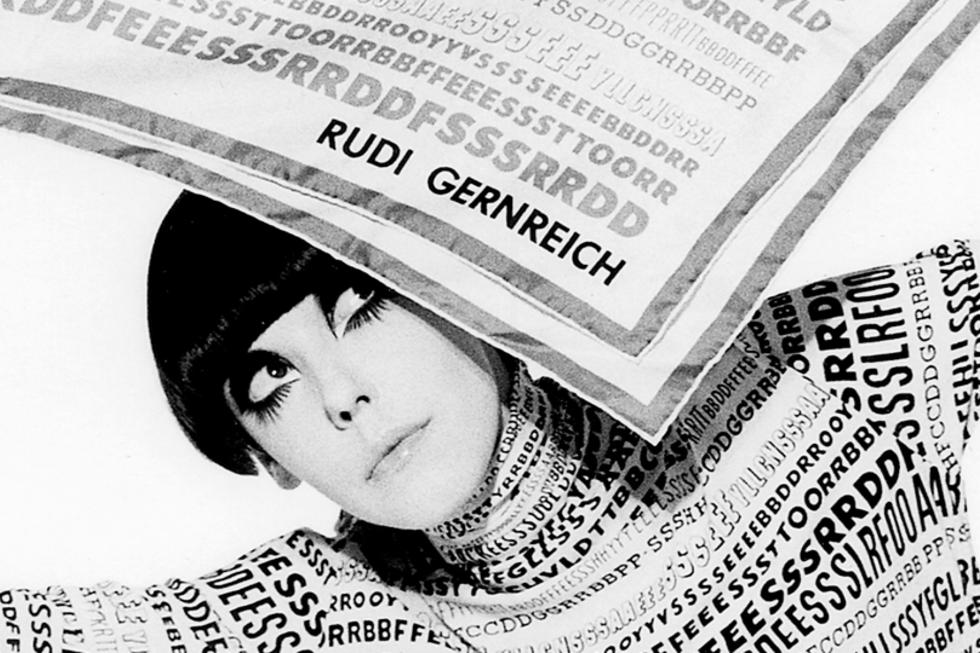 Los Angeles fashion designer Rudi Gernreich (1922–1985) introduced the "monokini," the thong, unisex caftans, pantsuits for women, and enough inventive clothing to earn him a worldwide reputation. Yet Gernreich was far more than one of the most prominent designers of his time—his clothing was fearless. Fearless Fashion: Rudi Gernreich explores the visionary and progressive ensembles that transcended rigid social expectations and championed authenticity above all.
Gernreich, a Viennese Jew, immigrated to the United States from Austria in 1938, fleeing the oppressive and anti-Semitic Nazi regime. Beginning with his life in Los Angeles, the exhibition examines the circumstances that enabled Gernreich to grow into a trailblazing designer—from his early career as a dancer for the Lester Horton Dance Theater to his role as a founding member of The Mattachine Society, a gay rights organization. It shows how Gernreich dovetailed his personal background with his design vision to champion freedom of expression through his work.
The exhibition features over eighty Gernreich ensembles, along with accessories, original sketches, photographs, ephemera, and newly filmed interviews of friends and colleagues. All mannequins for this exhibition were custom produced with flat feet—a deviation from industry standard. Flat feet were a design feature Gernreich emphasized, dressing his models barefoot or in sensible short-heeled or flat shoes. Illustrating how Gernreich challenged conventional notions of beauty, identity, and gender, Fearless Fashion: Rudi Gernreich reveals how the designer redefined style in ways that continue to influence fashion today.